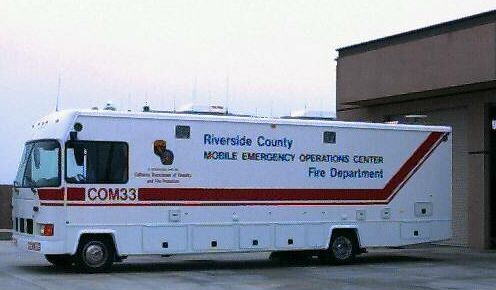 Riverside County Fire Department's new Mobile Emergency Operations Center is ready for duty for the 2001 Fire Season. Brand new and custom built to team specifications, the unit will fulfill the duties of a Mobile Dispatch Center, Incident Command Post, RE-STAT, SIT-STAT, and many other duties.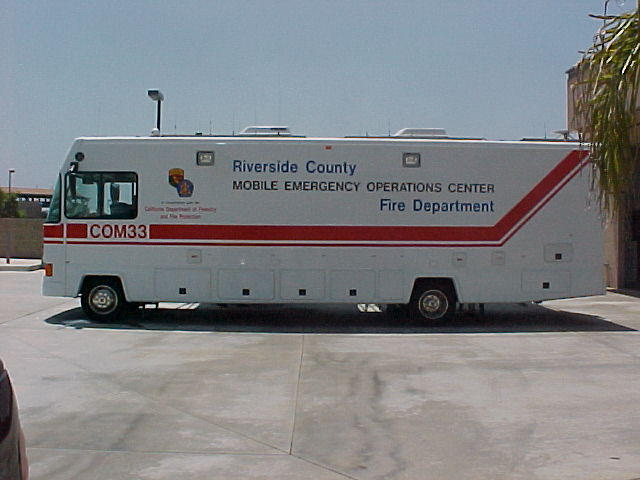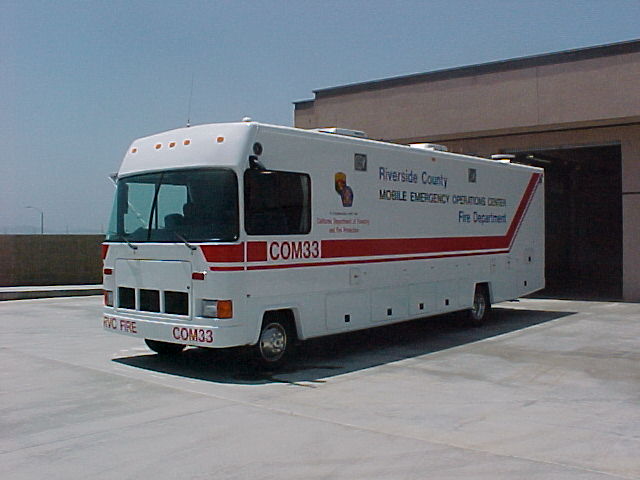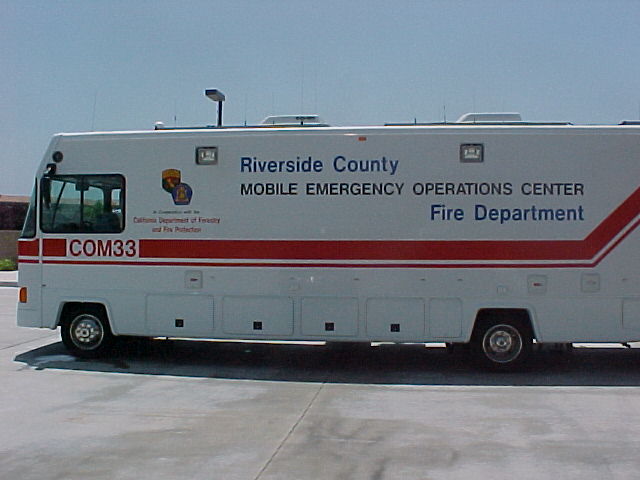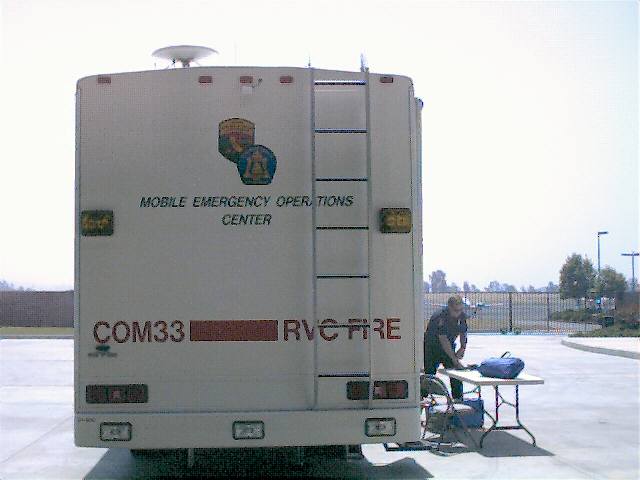 Equipped with 2 dispatcher stations with VHF High, VHF Low, UHF, 800mhz radios, Satelite phones, GPS recievers and tellular capabilities, the unit can communicate with different departments throughout the county and state. It also has Riverside County Sheriff and California Highway Patrol radios for multi-agency compatibility for use during disasters and joint operations.



COM33 is staffed by members of the Riverside County Fire Department in Cooperation with CDF. Every member is cross trained in multiple positions and ICS qualified to fulfill all needs of an Incident Command Post.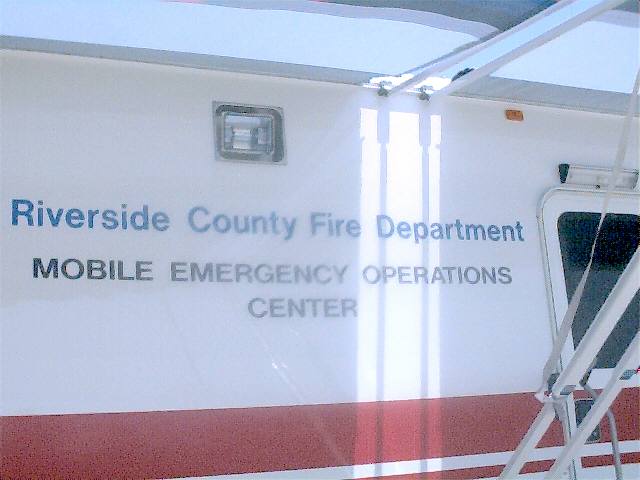 The unit responds to all major incidents in the western county with a primary focus on Wildland Fires and Large Disasters. With its various capabilities and well trained crew, it can handle a variety of different applications for whatever and wherever it may be needed.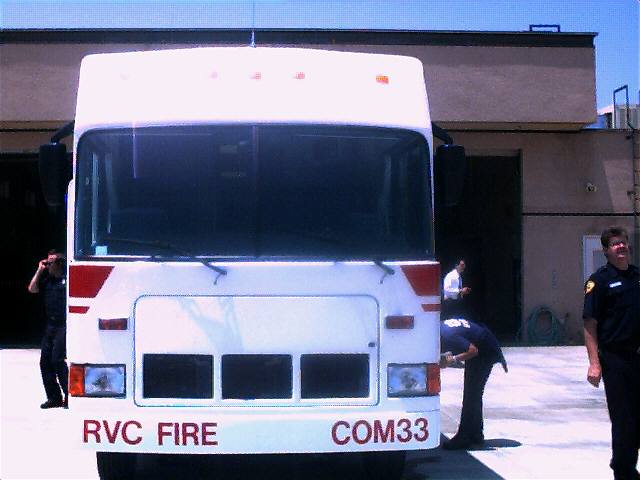 Even though it may resemble an RV, the unit is designed to be self sufficient and has the ability to respond where it is needed. Be it an Earthquake, Wildland Fire, HAZMAT situation, or a large event in the county, you can be assured COM33 will be there.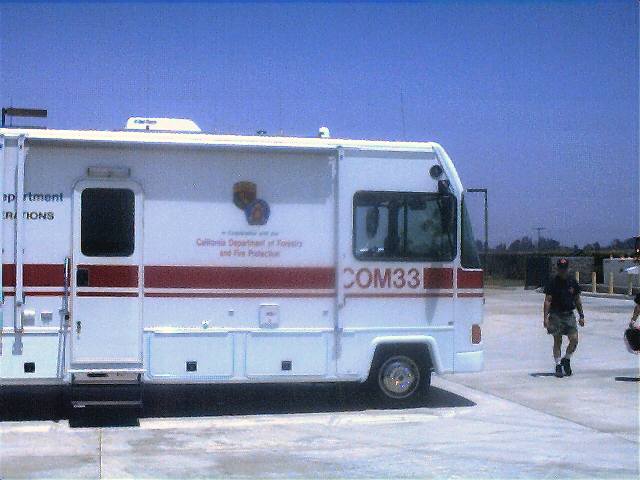 Designed by team members, the unit incorporates key features that will improve the ability of the team to accomplish their duties more efficiently. Recessed PA speakers on both sides of the unit, side halogen lamps, awnings for shade, seperate dispatch area away from main area, multiple storage areas underneath, and dual entrances into the vehicle all were done with members requests in mind.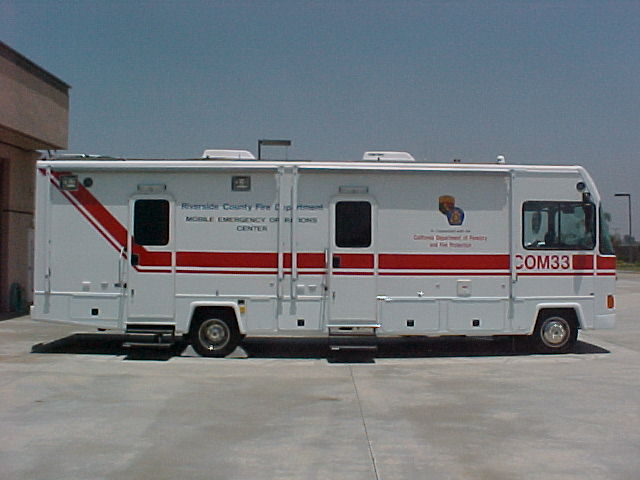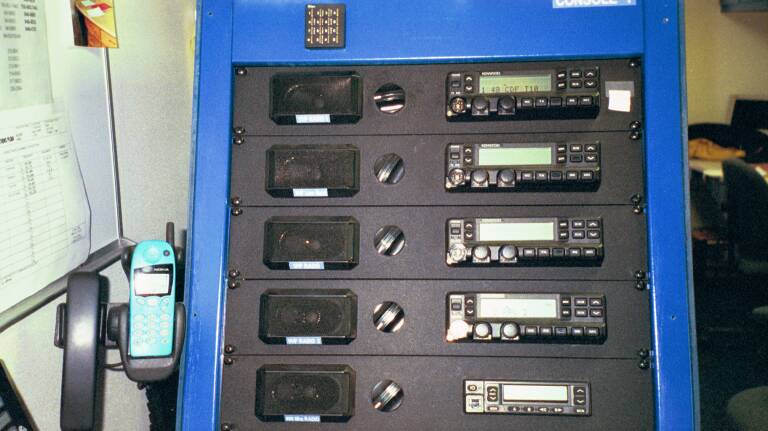 The main dispatchers console with DTMF keypad at the top, VHF-Hi radio 1 on CDF T10, UHF radio, VHF-Lo, VHF-Hi radio 2 on RRU-2, 800mhz Conventional, and Cell Phone B. Not pictured is Nextel radio below 800mhz. (Thanks Steven T. Williams)



The main dispatchers console side view showing Wall phone and hand mic for Nextel radio (Thanks Steven T. Williams)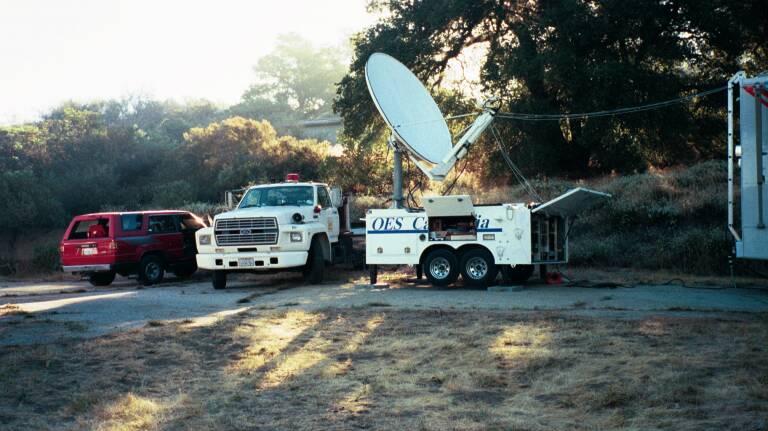 OES Oasis satelite trailer attached to rear of COM-33 @ Silent Fire in Poppet Flats (Thanks Steven T. Williams)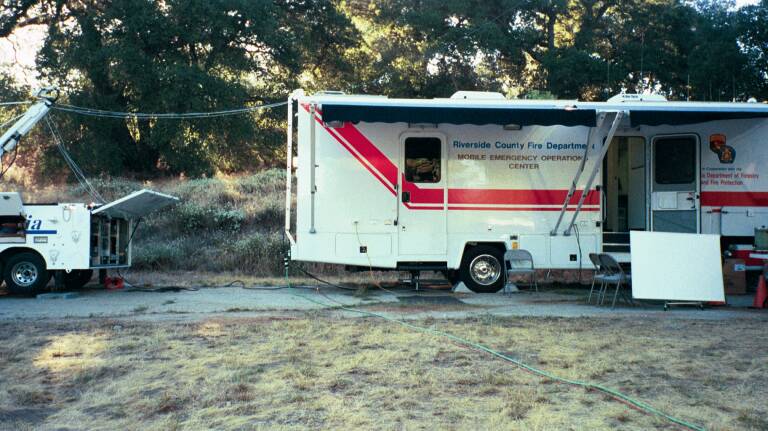 Another picture of the OES Oasis satelite trailer attached to rear of COM-33 @ Silent Fire (Thanks Steven T. Williams)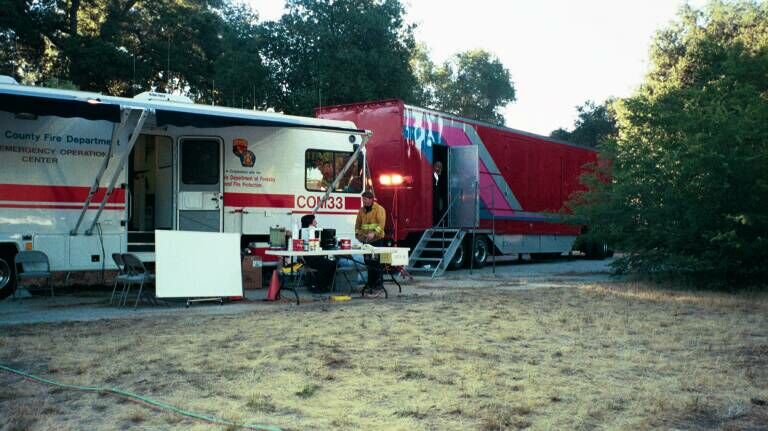 Front of COM33 with tables set out for Check-in and Radio distribution. The Head dispatcher sits right above the COM33 markings. (Thanks Steven T. Williams)